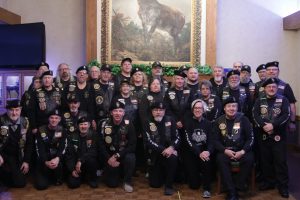 Our thoughts and Prayers are with Jen Swenson and her family as her maternal grandfather, Wayne, has passed. As you go about your day, keep her and her family in your heart. 
———————————————————————————–
We are the American Legion Riders Association – Wisconsin District 4/5 which is all of Milwaukee County and its municipalities.
2022 Brought us a new Director and Assistant Director for our District. This year, there will be a new State Ride called Iroc's Run and the National Legacy Ride will end in Milwaukee for the American Legion's National Convention. Lets make 2022 a year to remember!